CORE RANGE
TOWER BLONDE
3.8%
As Wainhouse Tower looks on over Halifax town, our easy flowing session ale shines a beacon of flavour in homage.
Tower Blonde is an icy bright blonde, taking a classic profile of barley, bread, and soft sweetness tempered by malted bitter flavours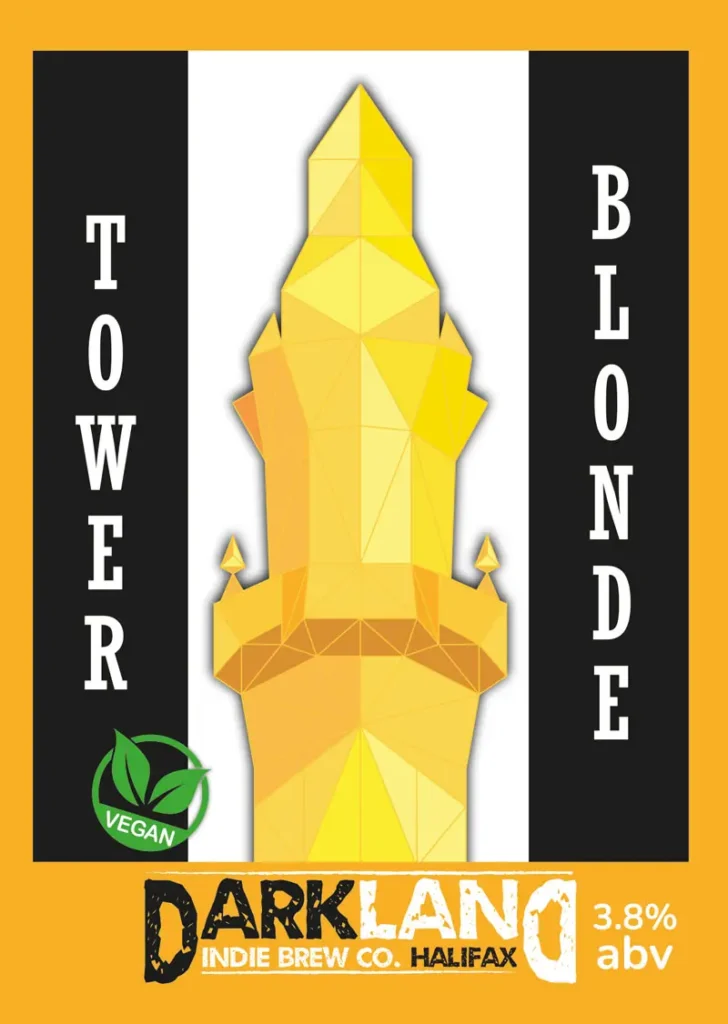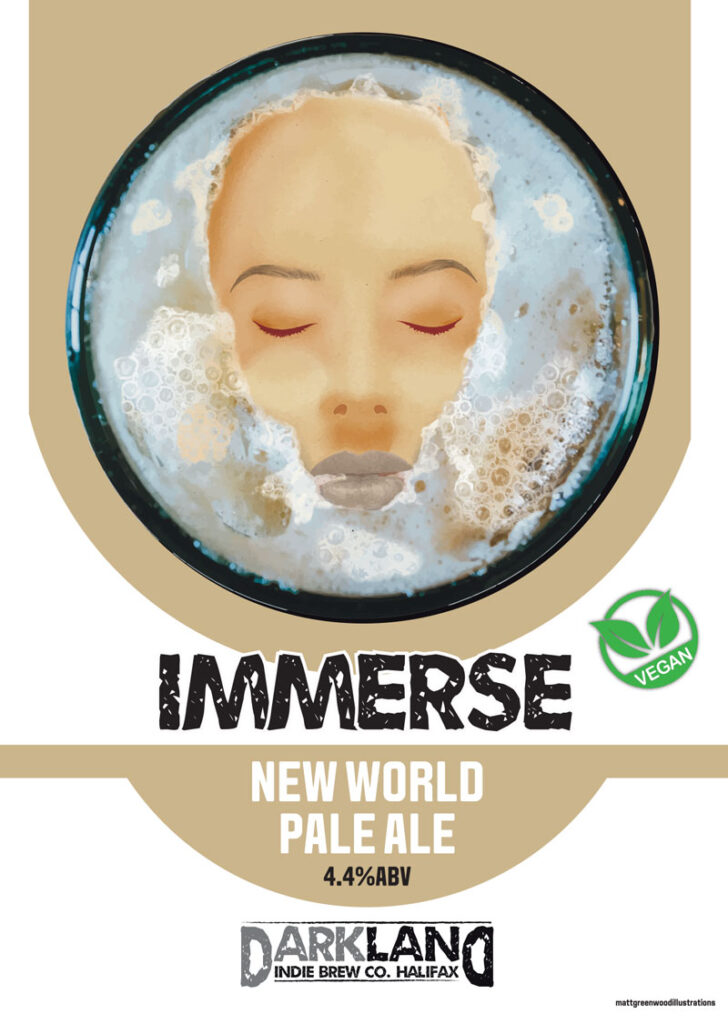 CORE RANGE
IMMERSE
NEW WORLD PALE ALE
4.3%
A vibrant hop forward New World Pale Ale producing a rich aroma combined with a refreshingly zesty taste.
A thoughful and well crafted ale, balancing a carefully selected array of citrus lead lead hops including Cascade, Centennial, Mosaic and Citra.
CORE RANGE
WILDFIRE
Bitter
3.8%
A well rounded amber ale with a hearty bitterness and a light citrus aroma balanced by a caramel malt base.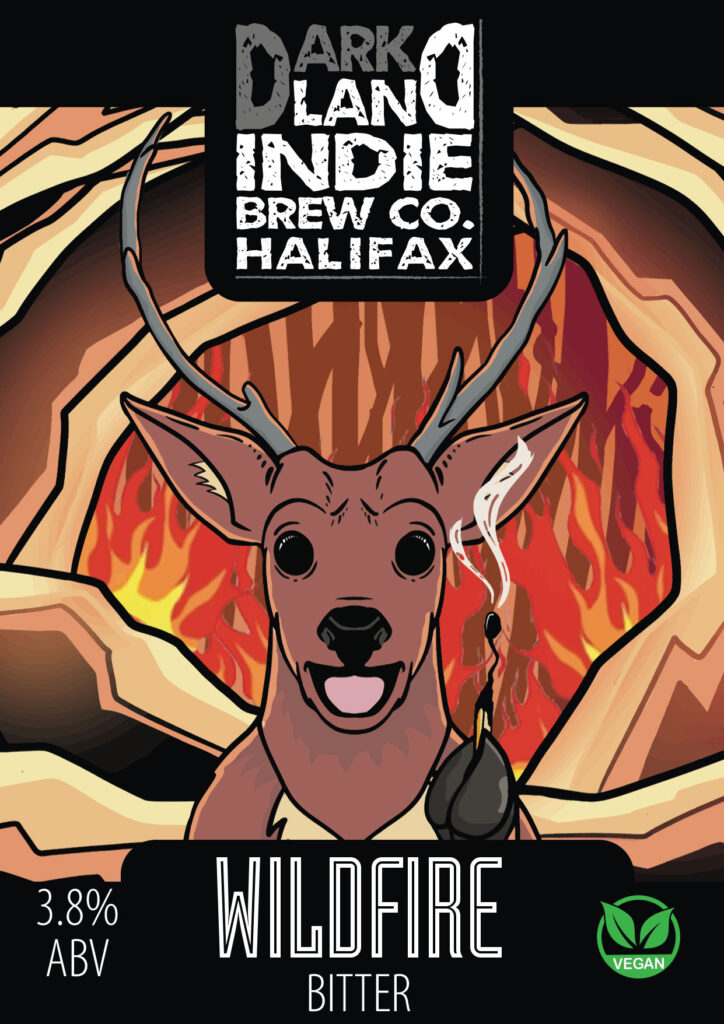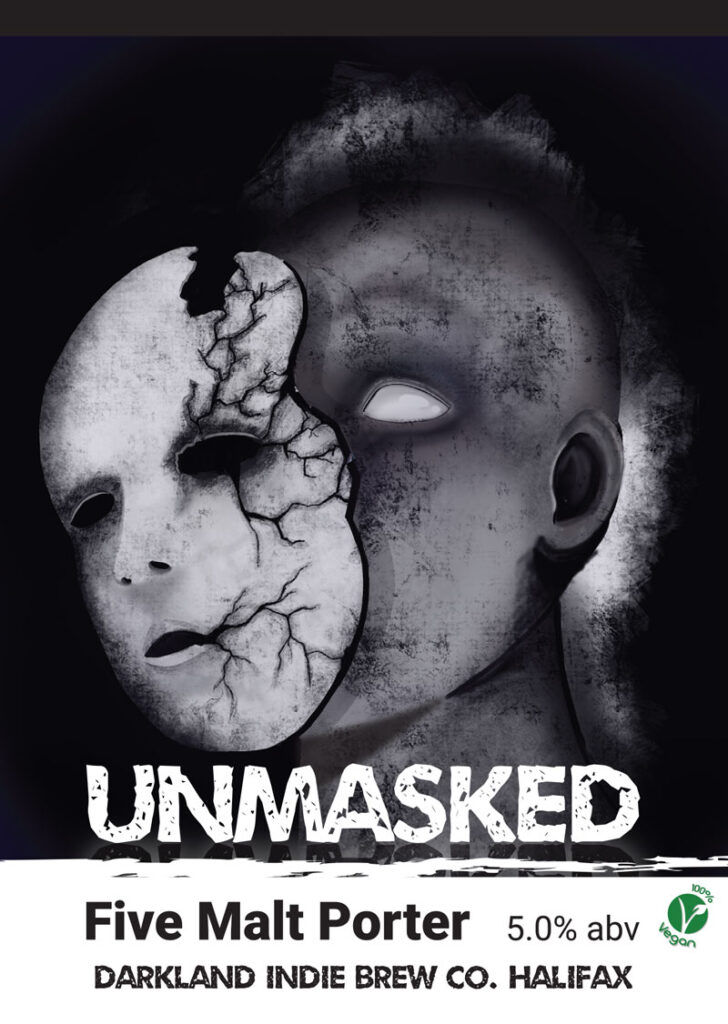 CORE RANGE
UNMASKED
FIVE MALT PORTER
5.0%
The porter may well have classic appeal with its origins based in the 18th century.
However here at Darkland Indie Brew Co. we have given the humble Porter a minor revamp.
By infusing Munich & Sentinel hops with five complementary malts we can Unmask the true nature of a modern day porter.
special
milano
espresso porter
5.0%
A unique twist to our 5 malt unmasked Porter. A must for coffee lovers.
A subtle hint of Italian espresso flavour permeates throughout. Created by infusing fresh espresso grind into the brew and enhanced by adding extra coffee extract directly into the cask.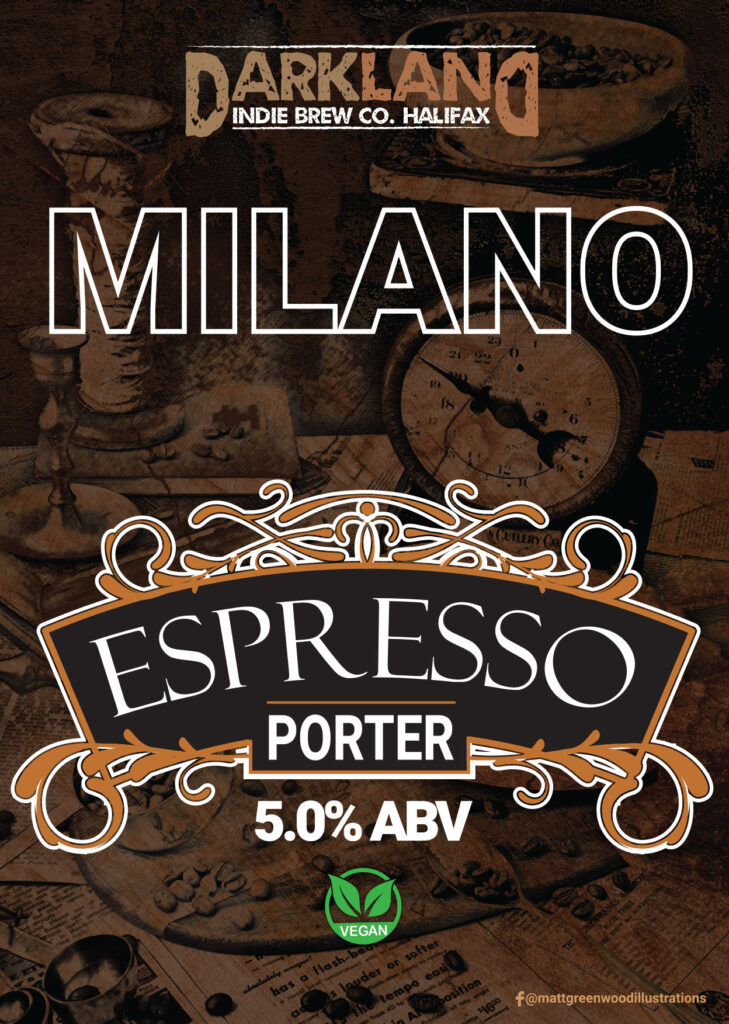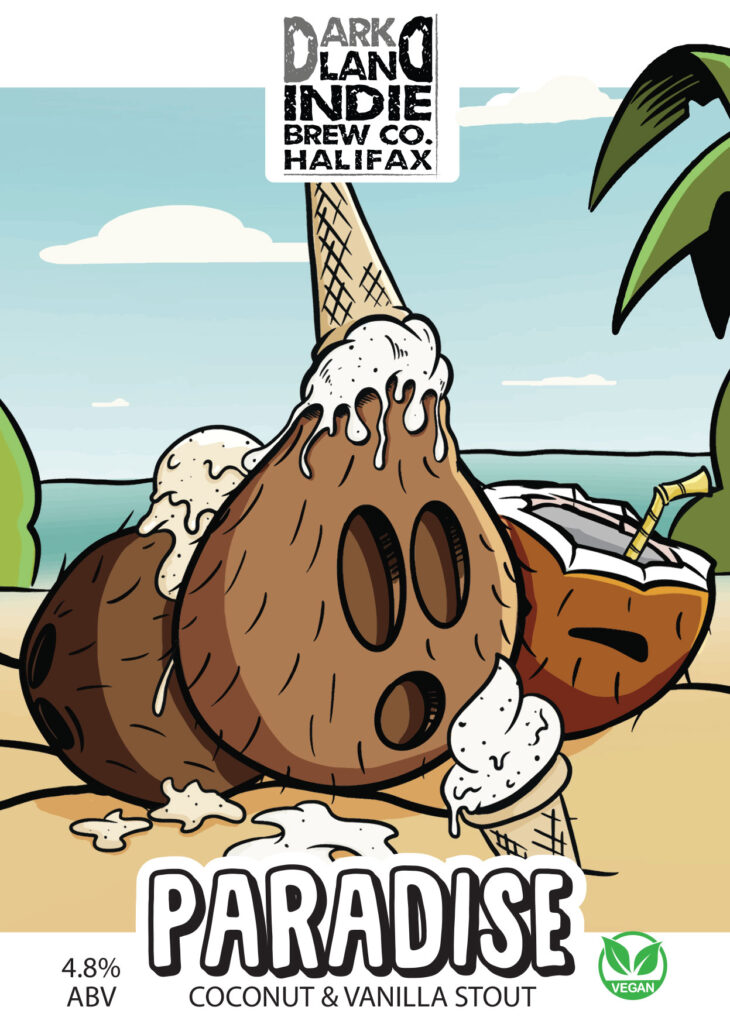 special
paradise
vanilla and coconut stout
4.8%
Our award winning stout is crafted using speciality chocolate malts infused with coconut and vanilla. This beer oozes with the sweet tropical taste of coconut that lingers on the taste buds as the subtle hint of vanilla enters the fray to create something special to savour.
special
WOLF
special bitter
4.2%
A well balanced, dark ruby ale, Wolf is made by taking a rich blend of five malts, hopped with Magnum and Cascade to create a smooth ale that combines warmed caramel with a citrus spice and a blast of clean pepper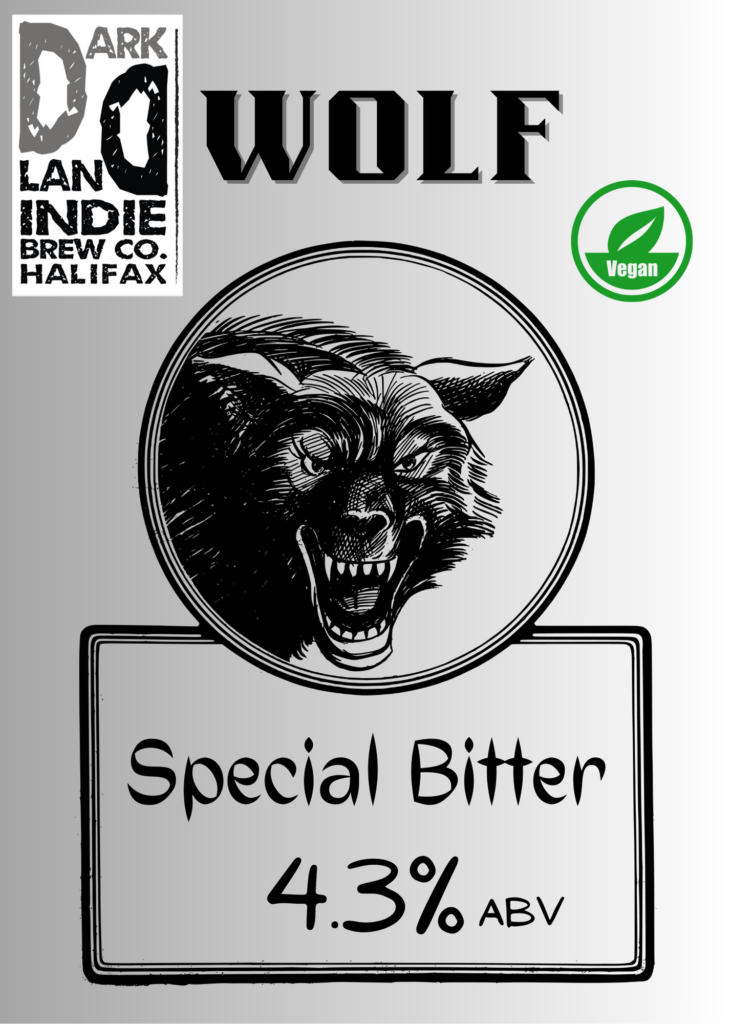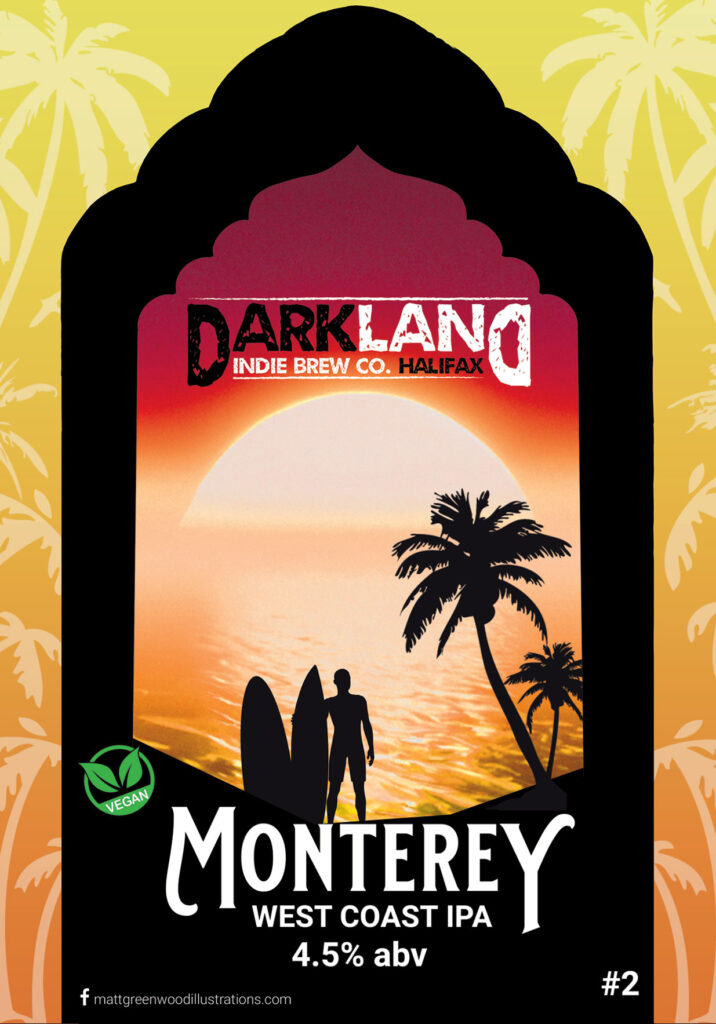 special
monterey
west coast ipa
4.3%
Showcases how a blend of American hops bring a twist to a classic style. The hops provides a burst of flavours nicely balanced by the malt sweetness it's a refreshing and flavourful beer that is perfect for those who enjoy a hoppy beer without intense bitterness
special
Bullion
golden ale
4.2%
Well balanced golden session ale brewed with Marris Otter malts & noble hops for those who like an easy drinking golden ale.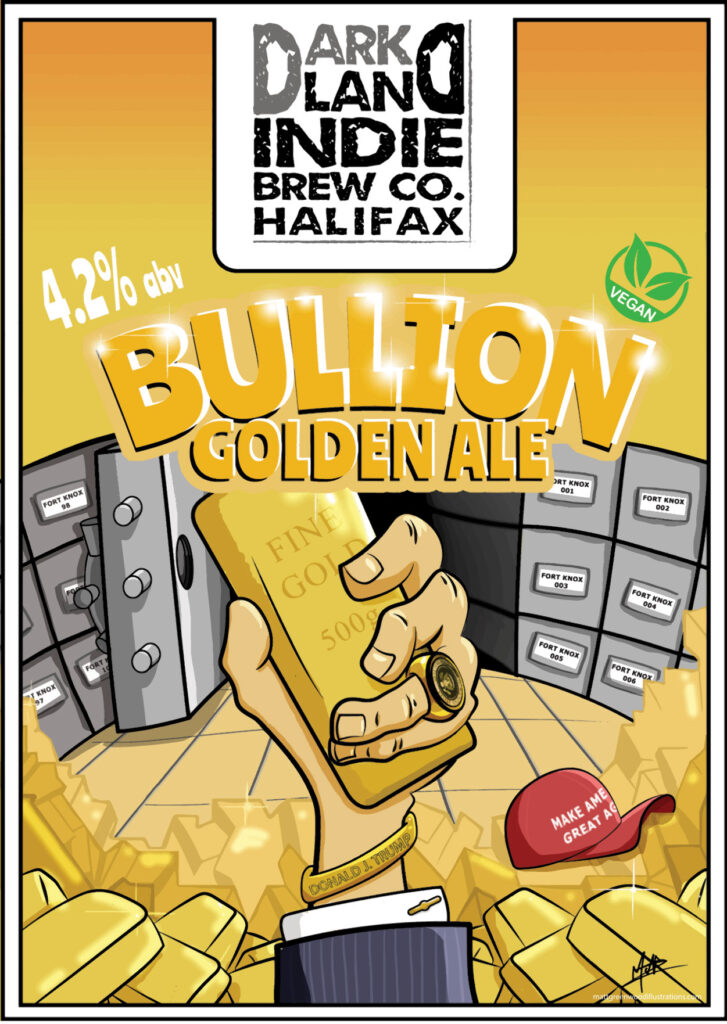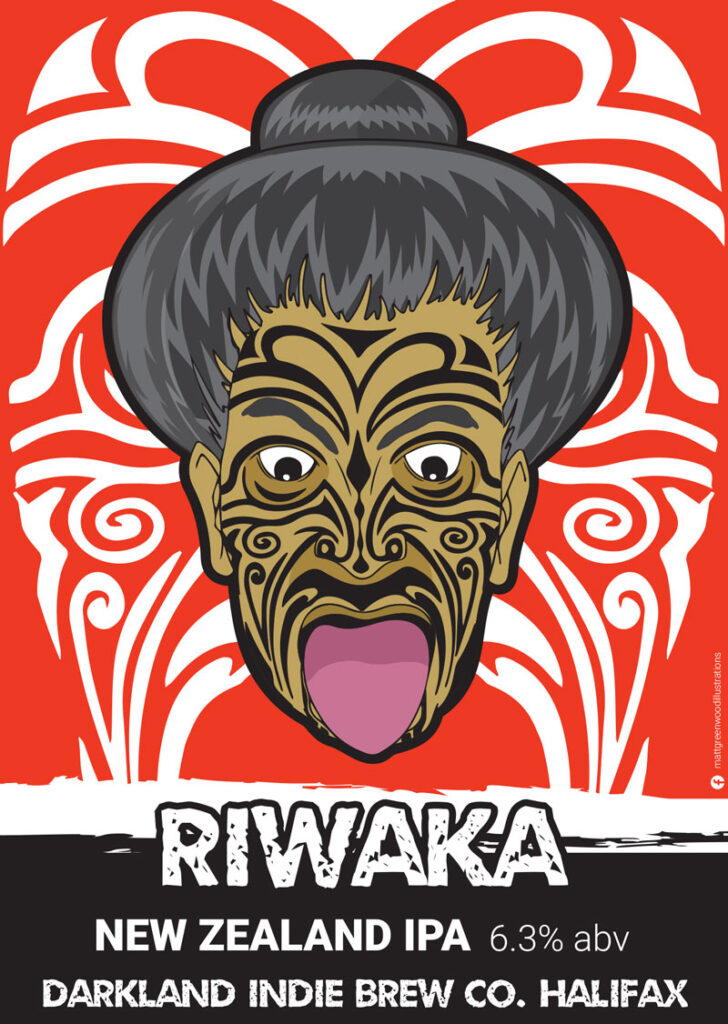 special
riwaka
new zealand ipa
6.3%
New from Darkland Indie Brew Co. – Riwaka – New Zealand IPA
The Maori custom Manaakitanga is all about welcoming guests and providing great hospitality, something we @Darkland Brewery pride ourselves on.
By fusing Nelson, Riwaka, Galaxy and Simcoe hops we have created a magical blend bursting with flavour and distinctive to the palate.
So say Kia Ora to Riwaka NZ IPA and enjoy it with friends.
special
haka
all black ipa
4.3%
The HAKA is a Maori challenge. As with all our beers it represents pride in its traditions, showcasing strength and unity. We are proud to honour these values in crafting a foot stomping, passion fuelled All Black IPA worth shouting about.
Blending Citra, Mosaic, Galaxy and Simcoe to create a hop forward ale, dry hopping to release those fruity and earthy vibes to further enhance the sensory adventure.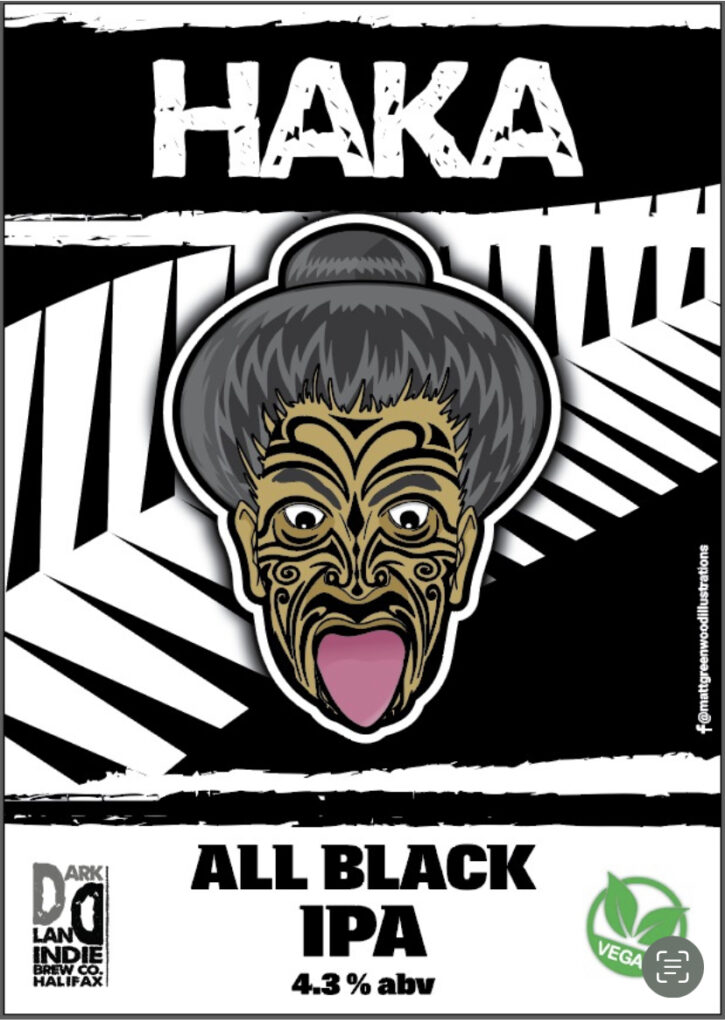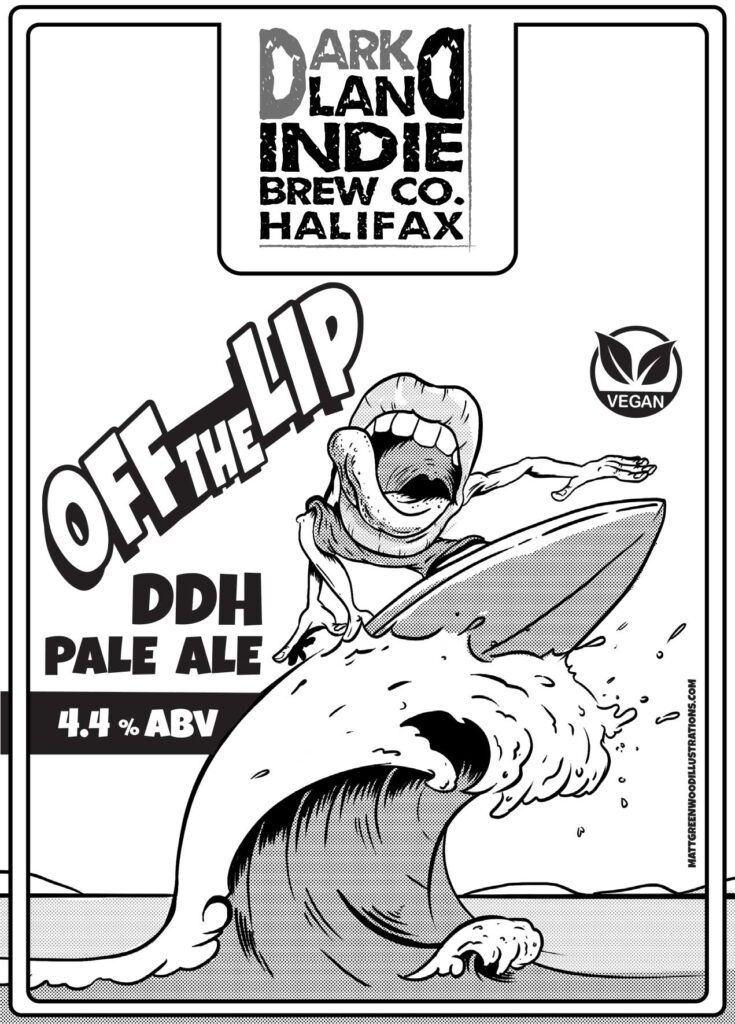 special
off the lip
ddh pale ale
4.4%
Introducing a Double Dry Hopped Pale. A tantalising 4.4% pale ale, delight in its vibrant hop-forward experience, bursting with citrus aromas of grapefruit and tangerine, enhanced by subtle tropical notes of pineapple and passionfruit. Savour the harmonious blend of flavours, as a sturdy malt backbone balances the refreshing bitterness. Indulge in this captivating pale ale, where the process of double dry hopping really enhances the ale's flavours allowing the hops to take centre stage, from nose to mouth.
special
bohemian raspberry
blonde ale
3.8%
Brewed in collaboration with Calderdale Pride, BO RAS is a celebration of enjoying life to the full, combining mosaic hops amongst others with a generous helping of raspberry makes for a bombshell of a session ale. Fresh and punchy tasting, a perfect accompaniment to a Summer's day.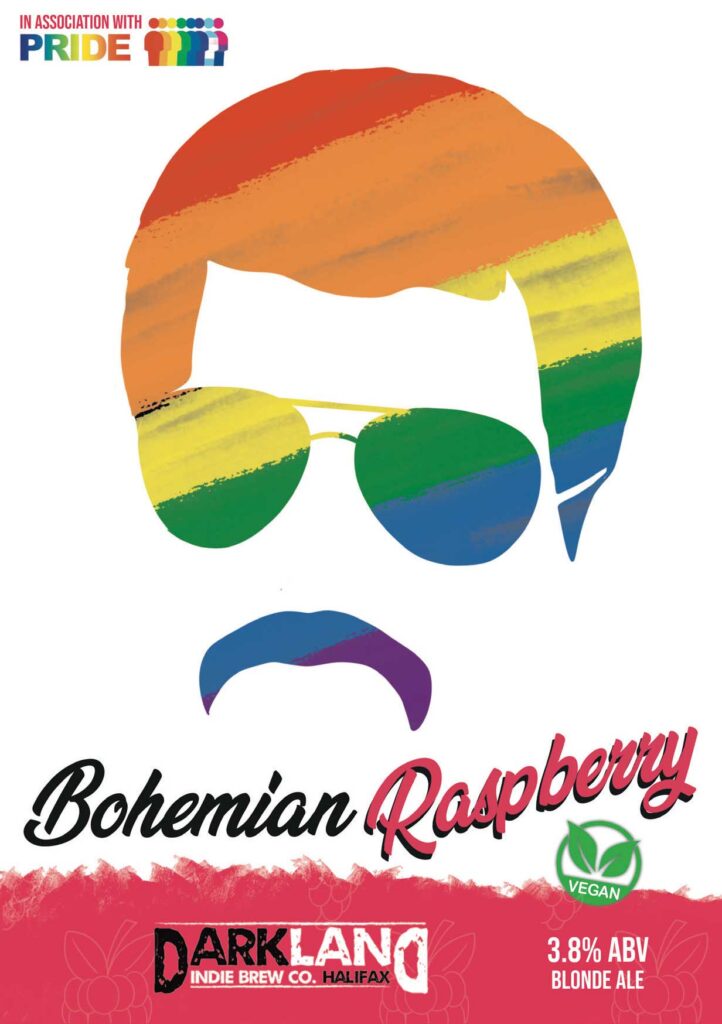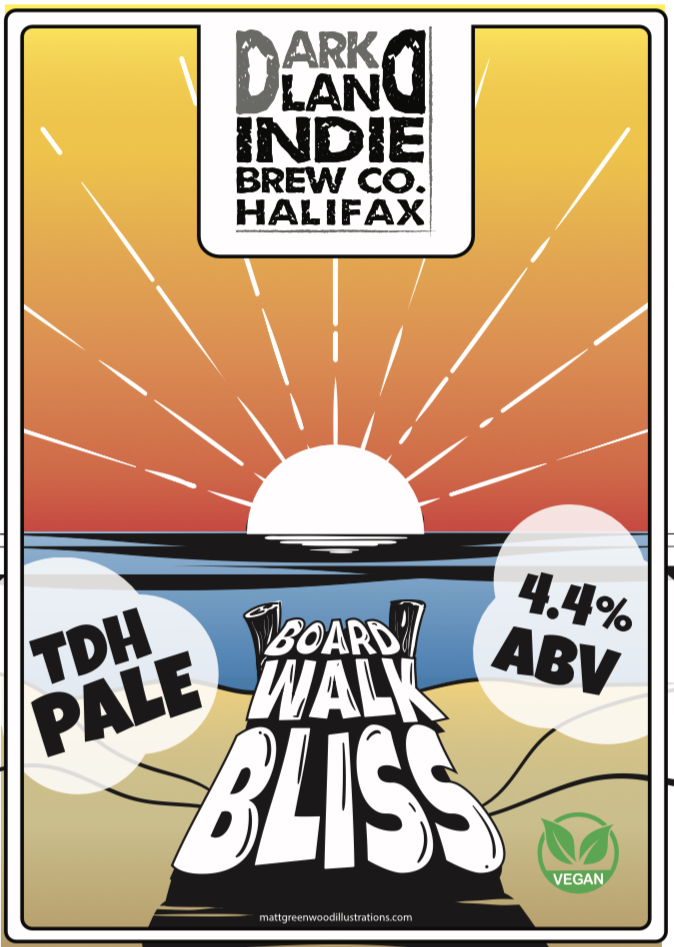 special
boardwalk bliss
tdh pale ale
4.4%
The second Pale in our modern hop series combines new hops with classic core varieties creating truly exceptional tropical flavour notes of passionfruit, mango, papaya, lemongrass and melon. Triple Dry Hopping with citra, mosaic and galaxy to further enhance the aromas and flavours. Creating a well balanced ale akin to sliding into a hammock between two palm trees, whilst keeping things soft and light to the palate.